Total number of tutors 0
Tutorial case (today)0
Tutorial case (30 days) 0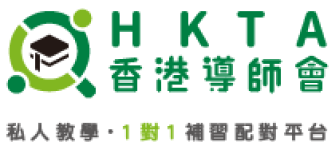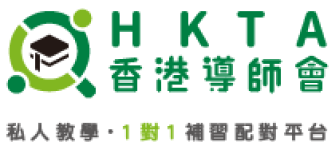 Parents' voice
Parent-Matthew-Chaiwan Xinghua Village
When I saw your company's introduction in the newspaper, I immediately called your company to help the children find a Chinese tutor, and soon your company helped the children find a suitable Chinese tutor-Ms. Lai. After the first class, I learned from the child that he liked the teachings of Teacher Lai very much.
Because Mr. Lai is very knowledgeable and rich in teaching experience, he not only does Chinese practice for children, but also tells them many stories and principles of life, ancient and modern, Chinese and foreign, so that children have a strong interest in Chinese and benefit a lot. Furthermore, Mr. Lai is kind to the children, and carefully explains the mistakes and ignorances of the children, so that the children feel that Mr. Lai is concerned about him. Therefore, I specially write to thank your company for the professional private tutoring services provided by your company and the experienced teacher Lai's help .
Parent-Zhang Tai-Niu Chi Wan
I can't estimate that in less than an hour, the Hong Kong Mentors' Association can help me find a piano teacher that I like to give to Zai Zai. Although I have not started to go to the class, I already appreciate their high efficiency and I have borrowed the recommendation.
Parent-Lin Tai-He Che Village
First of all, I would like to thank Miss Tsai from the Hong Kong Mentors Association for finding a tuition teacher for me in a star. Because of the tight time and I refused once before, I originally thought she would not help me as hard as I did earlier. Looking for a teacher, who doesn't know that she helped me find a teacher that suits my heart like last time. This time I really appreciate her and appreciate her work attitude. Although the teacher only took one lesson for the time being, I also feel that Yes, the children also like her very much. I hope this teacher can really help my children, thank you-Miss Cai.
Parent-Miss Yu-North Point
Here, only after registering to find a tutor for free, the Hong Kong Mentoring Association has called to confirm receipt of the application and to inquire more information for follow-up...
The efficiency and service are really flawless!
Look forward to seeing the mentors recommended by HKTA~
Parent-Mrs. chan-Tai Kok Tsui
I think it's very efficient, because I have never hired a tuition teacher, so I have no direction, but the staff has a lot of opinions to help me, and find a suitable teacher. Although only two classes, but I and I are good Satisfied. thks!
Parent-Mrs. Zhang-Stanley
I am very glad that your education consultant has found a suitable tuition teacher for my child, thank you I
Parent-Mrs. Chen-Central and Western District
Thank you Hong Kong mentor for helping me find a mentor with my heart. My kid likes her so much, thank you! !
Parent-Li Tai-Fanling
I just asked the Hong Kong tutor to find a home tuition teacher for my child. Within two minutes, a staff member took the initiative to contact me and told me that the application has been received. Really a quick response.
Parent-Mr. Ho-Happy Valley
Nice Services. Quick Response! Thanks
Parent-Wen Tai-Tin Shui Wai
Actually, I am a student in the afternoon school, so the tutor can only help me with tutoring in the morning. I know that it is difficult to get the tutor's help during this period. I know that the education consultant has even met for 1 day. I fell behind my favorite tutor, so I really feel that his work efficiency is really high!
Parent-Matthew-Aberdeen
hkta is so quick to help me find a suitable mentor, and I help my kids get satisfactory results.
Parent-Miss Luo-Lok Fu
hkta helps my gentle tutor to respect the profession, and I provide supplementary lessons for my children to do
Parent-Miss Luo-Western District
I think it is not only the tutor's charge, but also the clear analysis, the tutor has a time sheet to help me mark the same number of times during tuition, and at the end of the month, I will remind me to enter the number and the number with me. Help me right The son and daughter made up the left for three years, all well.
Parent-Miss Xu-Mid-Levels Central
Because I am good at speaking and writing Chinese, it is very difficult to find a native English speaker to help him supplement Chinese. A friend introduced me to your website, and then I compared it to you and found that D Education Consultant is very It's professional and efficient, and within a day, I can help me find someone with teaching experience. It's a British teacher.
Parent-Mr. Chen-Happy Valley
Online search engine allows me to find my favorite tutor immediately. It is fast and convenient, with great autonomy, clear and analysis of tutor information, and hotline to inquire and contact tutor's class time. It is a good website.
Tutor-Mr. Chen-University Student (Degree)
Miss Li:
Your service is first-rate
Attitude is kind
I hope I can keep in touch
Tutor – Tiffany – Graduated from Form 7
Good efficiency!!!
After registration, there is no job in one day!!
Tutor – Yang Liping – University Graduate
Yang Liping, I taught this student to get a scholarship of $300 + certificate + prize in class
Tutor-Teacher Li-College Student
The consultants of the tutoring club are very professional and efficient. I get a sense of satisfaction in the tutoring, this is from the progress of the students!
Tutor – Teacher Chen – Second-year University Student
Introduced two suitable students to me, and everyone went to class very harmoniously
Parents are also very satisfied with my performance, thanks to the staff of Hong Kong Mentoring Association
Tutor – Miss Sze – Year 3 student of the Law Department of the University of Hong Kong
The education consultant is friendly, the students and parents are also very nice, the tuition is reasonable, the case suits me well, thank you!
Tutor – Miss He – Secondary 7
Every time I am a Hong Kong instructor, I will receive a job, and the education consultant of Qudiji will remind me of the first class of Zuohui. Zhonghui cares about the situation of my first class on the ground!
Tutor-Miss Zhang-College Student
I think the Internet update is so fast, there are often new jods than I choose, and there are different jods in daily check emails!
Tutor-Miss Huo-College Student
This web is good for interaction, Zhong can let me share my tutor's experience with other tutors
Tutor – Teacher Zhou – College Student
There are a lot of useful information. It is a webpage for information, a new generation of teaching webpage. I know that my friends are all members. You can talk about the same side in the discussion area.
Tutor-Teacher Yu-College Student
hkta The telepresence system is efficient according to a tutor, so I can help me get two tuitions soon!
Tutor-Teacher Wu-Elementary School Teacher
hkta is best to help me find a D that suits my heart. Both students teach better than me, for example, the location, time and grade are the same.
After reading so many heartfelt words from parents, do you also want to speak out your heartfelt words? Welcome to "Contact us" PageMessage,We will upload your heartfelt words here soon to share with more people. Most importantly, it gives us support and encouragement!